NO EXCUSES!
FREE FAT BURNING WORKOUTS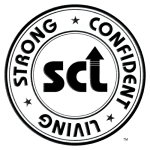 FREE! LIVE STREAMED WORKOUTS
15 min Body Weight Only
EVERY MONDAY WEDNESDAY & FRIDAY
#WORLDWIDEWORKOUT
Tune in to the Strong Confident Living Facebook Group to get a 15 minute full body workout you can do from anywhere. No excuses! You can either follow along live and interact with us as you workout, or hop on anytime to complete the workout. It is a great way to stay in shape on those days when you are too busy to hit the gym. These short, high intensity workouts are our gift to you as a thank you for inspiring us and helping us share this healthy lifestyle.
All Fitness Levels Welcome
#WORLDWIDEWORKOUT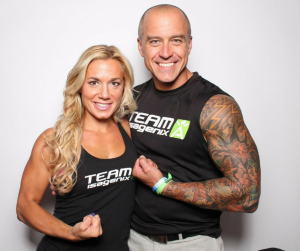 The #worldwideworkout on Facebook Live! is a groundbreaking free online workout offered exclusively by healthy lifestyle sensation, Strong Confident Living. Owner and celebrity trainer, Scott St.John, along with his wife, nutrition and lifestyle coach Laura, take viewers through a full 15 minute body weight only workout three times a week on Monday, Wednesday and Friday. The concept started as a way to bring their workouts to clients when they traveled, or on the days they couldn't make it into the gym. As the virtual full body workouts began to grow in popularity, they quickly expanded beyond Denver to include regular viewers from around the world. Scott explains, "Our goal is  to get one million people working out together and create the biggest free online fitness class in the world." With the audience growing weekly, that goal may soon become a reality.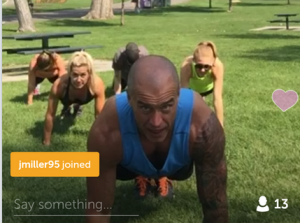 The power couple keeps audiences engaged with a really hard workout that is delivered with the passion and excitement of a real class. Scott leads the class with Laura demonstrating each move while flashing viewers her signature smile. Each exercise can be tailored to an individual's fitness level, which means that beginners can workout alongside iron men in this free virtual class. Together, this fitness duo has received national attention. Scott  just finished an ambassadorship with Lulu Lemon, and the couple was just chosen to represent Team Isagenix, a business that leads the way in nutrition supplements for athletes.
Virtual workouts are nothing new for this innovative fitness brand. They began over two years ago creating downloadable workouts for clients along with a few youtube videos that people could watch while they traveled. But, the explosion of streaming platforms like Facebook Live offered them a new opportunity – live broadcasts. No strangers to appearing on local news programs, Scott and Laura decided to take this new technology and use it as a tool to spread their program beyond Denver.
The business prides itself on building a community of strong, confident, people and has worked to connect their clients with other like-minded individuals and businesses who support one another. They also connect people through the Strong Confident Living website, where they can learn how to extend their fitness goals into a lifestyle that includes great nutrition, friendship, freedom and fun! When they are not working out on Facebook Live in you can often find the two supporting their community with nutrition and lifestyle tips on their Strong Confident Living Facebook Group. They are determined to help people succeed, and build a community where people support one another to live their healthiest life.
Join them weekly by adding yourself as a member of the Strong Confident Living Facebook Group  for workouts every Monday, Wednesday and Friday.
Check out the article by Women's Health Magazine: http://www.womenshealthmag.com/fitness/make-your-solo-workout-feel-more-like-a-class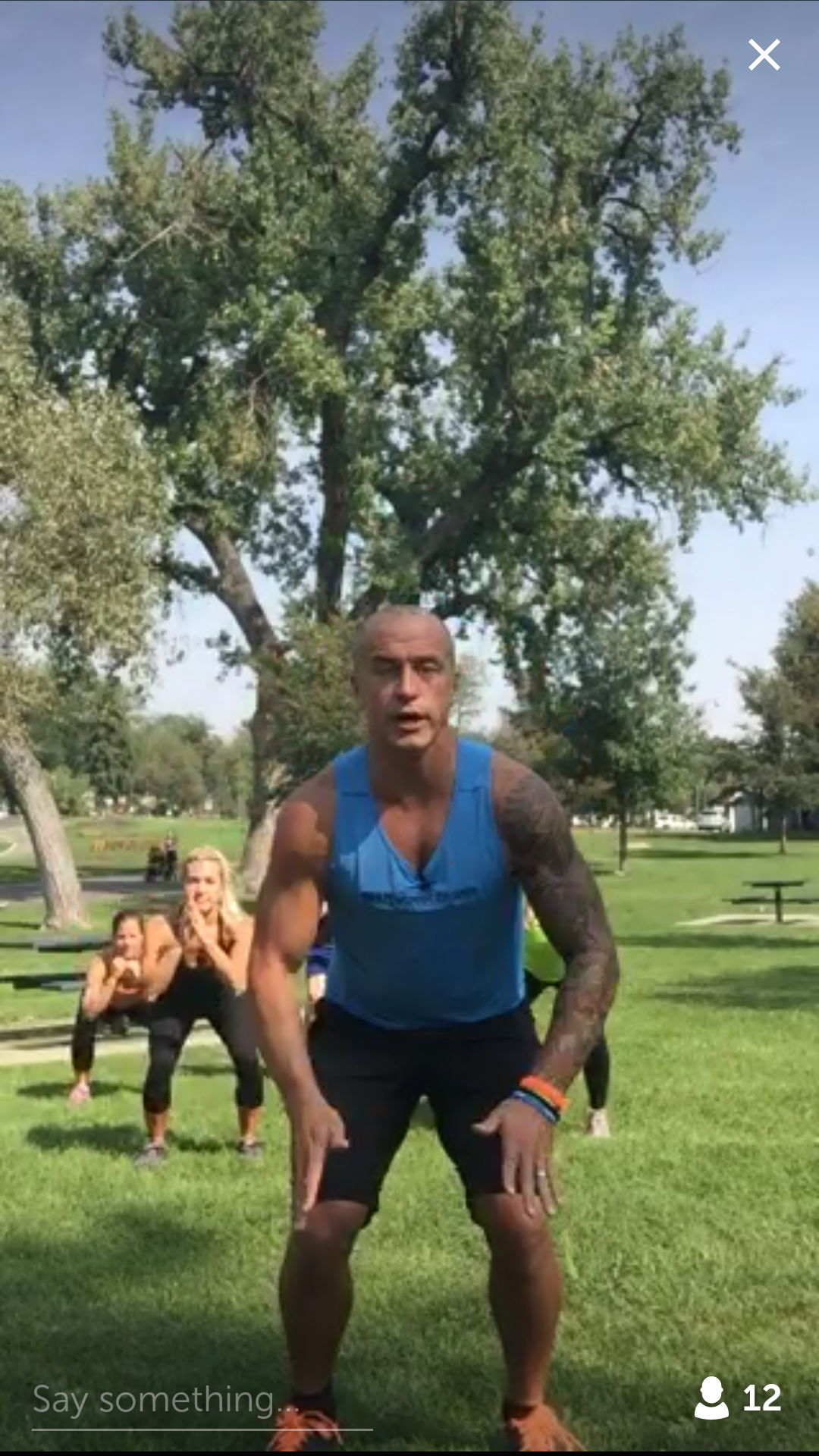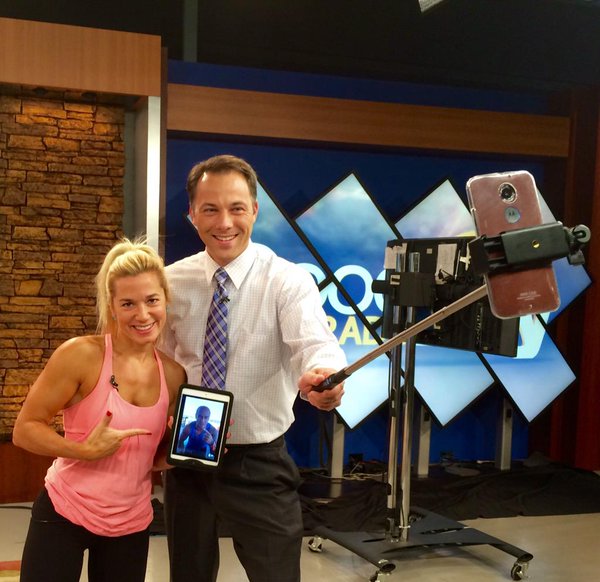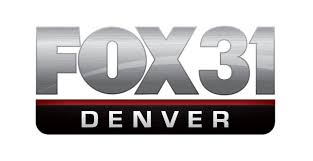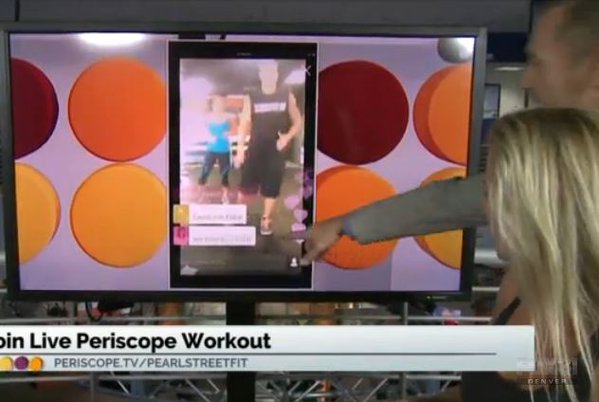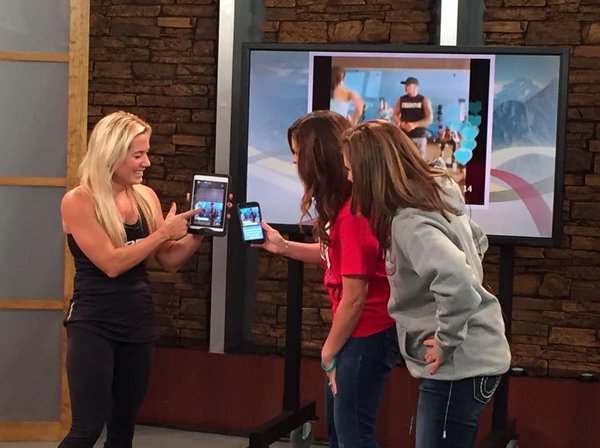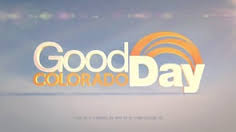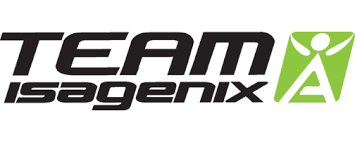 JOIN THE CONVERSATION!
Let's chat!
Ready for More?
DROP 5 – 15 POUNDS OF FAT THIS MONTH!