YOU ROCK THIS INCREDIBLE LIFESTYLE.
HELP FRIENDS & FAMILY
GET ON BOARD
GENUINE PEOPLE
ATTRACT POSITIVE THINGS
It only takes ONE small change to turn up your life.  Once you begin feeling better about your weight, your health, or your fitness level, you start to make other positive changes that snowball into a bigger, better life. You will see others who share your passion for the best things and people who can use your encouragement and inspiration.  This is where the STRONG. CONFIDENT. LIVING. LIFESTYLE turns into a MOVEMENT and it becomes a natural thing to share Isagenix.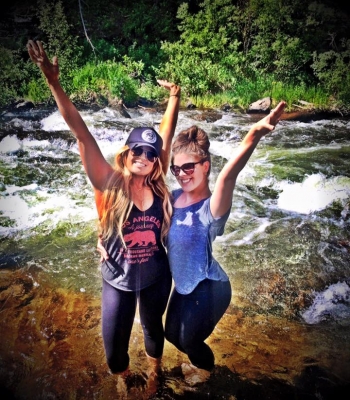 ENJOY A LIFESTYLE
WITH UNLIMITED POTENTIAL
BE THE EXAMPLE
OF POSSIBILITY FOR OTHERS
Ambassadors of STRONG. CONFIDENT. LIVING. commit to living a healthy lifestyle that starts with getting the best nutrition.  When you feel incredible, people take notice and want to join you. Even if you never planned to earn additional income from adopting a healthy lifestyle, it is a built-in perk for inspiring others.

HOW A HAPPY PRODUCT USER
HELPS OTHERS (AND GETS PAID FOR IT!)
BE YOURSELF

This is easy. You already look and feel amazing.

PEOPLE NOTICE

Positive energy attracts good people. Enough said.

SHARE YOUR STORY

People want something that actually works.

INSPIRE OTHERS

Spark their new lifestyle with the right products.

EARN INCOME

Get paid for introductions, purchases, and beyond. Yep!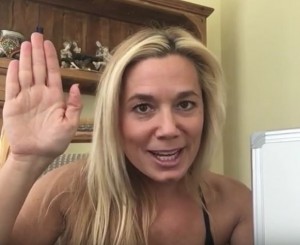 This is especially for people who have the opportunity to share Isagenix with a handful of people. That is the majority of people! Eighty five to Ninety percent of people using Isagenix are happy product users and want nothing to do with the business. I know firsthand because I was one of those people initially. I said "Don't even talk to me about the business. I'm too busy. I don't want to do a business."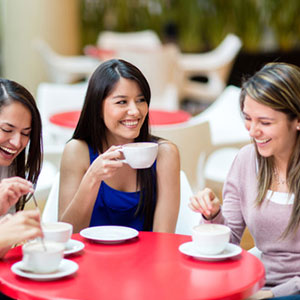 Yet, when you get started on Isagenix, there is such an opportunity to do it with friends and family who can be your accountability partners for success or just for fun. It may be that you didn't even think people would want to know about your story but you are just starting to attract people to you because they are noticing the changes in you. You're glowing! It looks like you've lost some weight! They love your outfit or your hair. All that is code for "You look amazing. What are you doing?" Some people will actually just come up to you and say "What are you doing and how do I get it?" Trust me, this is a normal side effect of Isagenix! This is not about you being a salesperson.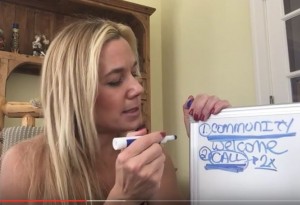 I like to say, if you don't feel like you are a salesperson, you are PERFECT! You do not need to be a salesperson to share Isagenix. We don't want people to hunt down their friends and family. This is all about you authentically sharing with people what you are doing because they are noticing a change and  are asking you.
We have the simplest way for you to share Isagenix and pay it forward, and you benefit with the referral rebates that you get just for sharing it. This is the same way you would share your favorite hairstylist, your favorite dentist, your favorite restaurant, your favorite gym… Just the way you would share with people the things you love, you can share Isagenix. Let me show you have to naturally and authentically share Isagenix with the people in your life so you can get over that hump that you don't have to be a salesperson.
Just recognize that there is a need and you have a simple solution.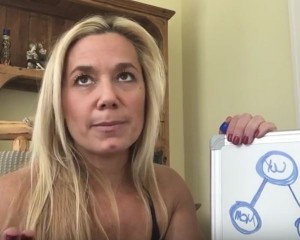 STEP 1: Someone is going to come up to you and tell you that you look amazing and ask about what you are doing. Here is where you start to share Isagenix as part of your personal story. You are going to tell them that you have found this great solution and are part of this amazing community, called Strong Confident Living. You always want to start by using a tool. Our tool is our Strong Confident Living COMMUNITY that is connected through our Facebook group and also can be seen through our website. It's easy to add people! When you are in the Facebook group you can click in the upper right to add members. You can add your friend to the group and then welcome them in by adding a post that tags them. (Don't put a big photo we just want people to feel warm and comfortable and welcomed.)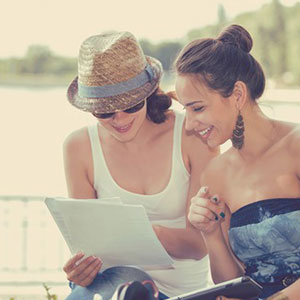 STEP 2: Now you are going to message them (we recommend in Facebook) and say "I'd love to set up a call with you and talk a little more about my experience and learn a little more about what you are looking for." It is important to set up a call. The reason you don't start sending information back and forth electronically is because that is very passive. They are interested in learning more about what YOU are doing and just sending information is not going to do the trick. It's so important to get to what people's needs are and if you set up a call you can get to that. If you feel that you can handle a call and walk them through the whole process, then do it! But it can be helpful to connect with people who have already gone through it. Give people 2 times you are available within the next 48 hours and then say "I'm going to include my friend Laura (mentor), she's been on the products a long time and can answer a lot of questions since I'm new to this." It's easy to work along with a mentor to start because you don't have to worry that you've never done this before.

STEP 3: Enroll them! When you work with your mentor we will teach you how simple the "YOU + 2" Model is from Isagenix. You can make $250 to $700 back right away just from referral rebates. This is not about a whole business, it is about you passing on your story to other people and connecting them to lots of love through our community.
You are an example of what is possible for other people.
You can empower others with your story and show them that they can do it too.
NOW WHAT?
IT ALL BEGINS WITH BELIEF
Anyone can do it.  You don't have to be a fitness guru or nutritionist to know that these kick-ass products really work.  Just be genuine the products speak for themselves.
There's literally NO overhead and no inventory.  You help people get started.  The package is shipped to their homes. It's literally that simple.
There's no risk.  Isagenix stands behind their products with a 100% money back guarantee.
There is a very robust product line with everything from weight loss packages to athlete nutrition.  We have our favorite starter paks, but there are all kinds of nutritional products and flavors and specialized packages including paks for kids, gluten free, vegan, and kosher products.
Isagenix is a growing company with a great reputation.  Chances are if the people you know are seeing your results, they are going to look to buy these products anyway.
Strong. Confident. Living. is a growing community that supports a healthy lifestyle that includes Isagenix. We love helping people get started with the products and gain the benefits of the business model.  When people enroll as part of a successful business building team, they gain support and mentoring by industry leaders with a blueprint for success.  Just follow our lead.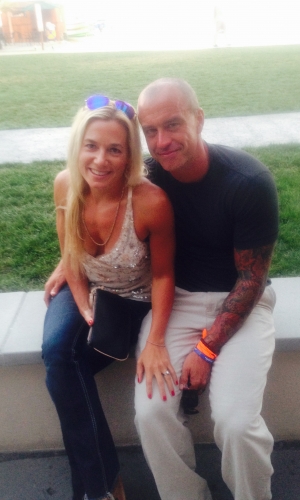 CALL THE SHOTS
IN BUSINESS AND IN LIFE
Want to Learn More About the Business?

Get Started
BECOME OUR NEXT SUCCESS STORY